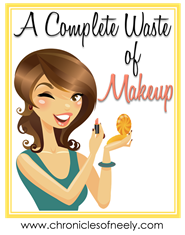 I don't know Neely personally but ever since I started following her blog I have gotten so many followers and found so many new blogs so I definitely suggest you go and check her out!
So a little bit about my blog:
My name is Monica, I live in Chicago, I try to enjoy every moment or at least learn from the not so great ones!
I love this picture :)
I started blogging last January just because I wanted an outlet and to tell the world what was happening in my life. I finally got into the swing of things around the end of the year and I've loved it so far!
I blog about a little bit of everything. I am not huge into fashion, half the time I barely comb my hair, I barely wear makeup but I am working on getting a little more into all that good stuff. I stress bake, I attempt to keep fit, sometimes drink too much and I laugh a WHOLE lot.
I have some amazing friends that I talk about all the time
My bestie
I recently became single after a 5 1/2 year relationship so I am now navigating the dating world and making mistakes and laughing at the ridiculousness that I come across....
I am planning to move out of Chicago for the first time in my life and can't wait to begin a new adventure!
I have an amazing family that I love to death
So yea that's a bit about me!!!