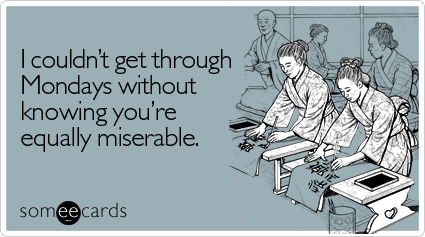 Why o Why is it Monday already? My weekend felt so short and not very fun. I really spent most of it complaining about my stomach and packing then moving. It was not eventful at all! In other news I caught up on Jersey shore, watched the ACMs and GCB. Yes, yes I did all that and still moved. Fantastical right? Not so much. So since that was all I got for you guys here are some fun things....
I never watch the Red carpet crap but I do have to point out some fun:
She looked amazing! I can not believe how tall she is though...
Not a big fan of her dress but I love them!
AND OMG Luke Bryan's performance...that man!! I seriously got heated when he started shaking those hips!
Tim McGraw still sets my panties on fire...I don't know what it is but seriously..tight pants, cowboy hat and that face.mmmm mmmm mmm!
OOk enough of that...you probably all think I am in heat but really the only country artist that doesn't do something for me at this point is Scotty McCreery..because something about him creeps me out and tells me he has potential to be a serial killer in about 15 years...just saying.
loved it!!


Now that I am all moved in with my parents I will get to see plenty of my adorable nephew!! He got a haircut that makes him look like such a big boy!
Ok..that is all I have for you! Can't wait to read about your weekends!!