I can't wait for this weekend! Tonight I am heading to help our friend Jlove , we will call her, she is probably the only one who loves Jamaica the most considering her love is there, set up for Prom tomorrow. Prom Committee time!! Wooo hoo! I expect I will get some good pictures out of this. Going to have Prom tomorrow and then Sunday is The Boy's birthday. My boo is turning 25...haha yes that means I am older than him. Cougar in training right here! I am excited for a great weekend with great weather(so we are told) and avoiding downtown because of the NATO summit at all costs. Hope the protesters keep their shit to a minimum!
I have never done this link up but I thought it would be fun to try it out!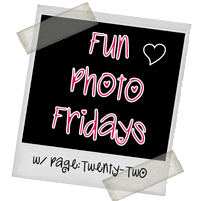 This was an amazing trip! We went down there Valentine's day weekend and thought there would be tons of couples but it actually turned out to be a ton of older people at the resort. This was I think my 2nd or 3rd time back there with my girls. Right after this picture we proceeded to dance around while our friend shouted pimp style orders at us. As always it was a great trip and so many memories were made. I can't wait to be back there on that red carpet someday soon with all my favorite girls.