Where has the week gone? How did I go from posting all of M-F last week to only one/two post this week? Its been a busy and crazy week though so please forgive! I was in Chiang Mai on Monday then spent the majority of Tuesday 7:30am-9ishpm getting back to Chachoengsao so that I could pack up and leave again Weds. On Weds morning I got to skype a bit with my mom without anyone around which was nice so we could really talk about things that were going on. Then I headed out and got on a train for 2 hours(ridiculous delays always) and then went to see Step Up 4...it was actually super cute and I felt like dancing the whole day after that!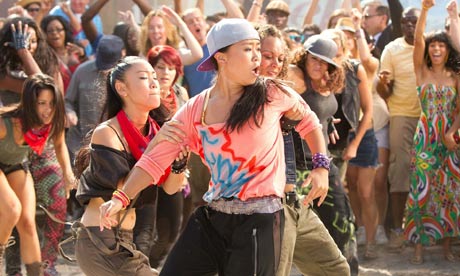 Then I started my journey down to Phuket! I couldn't get a bed on a sleeper train so I bought a bus ticket...I thought it would be the same kind of bus as my trip to Chiang Mai...I was wrong and it took ages! We left late...because everything in Thailand runs late...drove all night got to the halfway mark around 6am and switched buses...so basically I arrived at 12ish yesterday.
I went straight to the hostel dropped my bags and went to the beach and laid around!
I spent most of my afternoon like this:
Couldn't get too much sun the first day I still have two more days! Anyway I am all booked for a canoe trip to some of the islands to see caves and James Bond island...I couldn't manage to convince myself I want to snorkel...I mean really have you seen Shark Week ever?
I do desperately want to see Koh Phi Phi as everyone I have met says its a must so I think tomorrow I will just hop on a ferry(not actually a short trip) and walk around and lay on the beach there so I can see what all the fuss is about.
I hope you all have a great weekend!!! I think next week will have to be very full of pictures I have about 3 weekends worth to show you all!