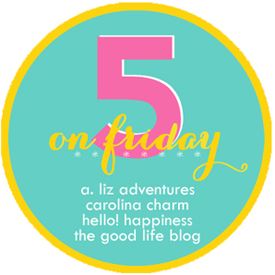 {1}
So its 34
° outside right now...it literally might as well be summer in Chicago. I was born & raised here and still the weather never ceases to amaze me. Monday it was -15 with a -40 windchill and today 34
°. Crazy.
Yesterday I was looking at photos from my time in China and I realized how much I actually miss it. I miss my coworkers and my students so much that it makes me quite sad sometimes. It being my first time away from Chicago and my family & friends for a whole year without coming home made it so hard to really appreciate the amazing things I was experiencing all the time.
This girl needs a night out! I have not been out with my girls & bestie G without The Boy in 2 months. I have never been one of those girls that does everything with her boyfriend and somehow that is exactly what has happened. Do you ever just need a night out with just friends(no SO)???
I need high heels, a cute dress and some drinks!!
This weekend I plan to get my blogging shizz in order. I am going to make a plan and stick to it! Ok...I am going to really really try to make that happen!
I have an idea of the kinds of posts I want for certain days and link ups that I enjoy participating in and it would really help if I didn't leave every post up to the morning of.
It is effing Friday!!! Woooooo!
I don't have a 5th thing to share because I posted exactly what was on my mind every day this week so....Instead I share a song that I am loving this week:
<iframe width="560" height="315" src="//www.youtube.com/embed/I_P-YNJIdNc" frameborder="0" allowfullscreen></iframe>
I may have mentioned before I am a big Eric Church fan :)