I need to start coming up with clever names for posts. I think I read somewhere that it will help get more views?? I just don't have that much creativity in me though.
- So for NYE The Boyfriend and I decided to join his friends for a house party. I was a bit weary because his buddies still drink like they are 21 and in a frat and I can't hang like that. He
lied
assured me that it would not be the case and they were going to throw a grown up party. We tried to get some dinner before we went but everywhere we went the wait was too long so we cooked at home and headed to the party. By the time we got there everyone was #whiteboywasted but we still had a great time.
The Chicago countdown which was actually 20 seconds late...luckily no one noticed because they were all too trashed.
He was trying to eat my face...
The next day we hung out with his cousins to watch Iowa get their asses handed to them in a spectacularly sad game.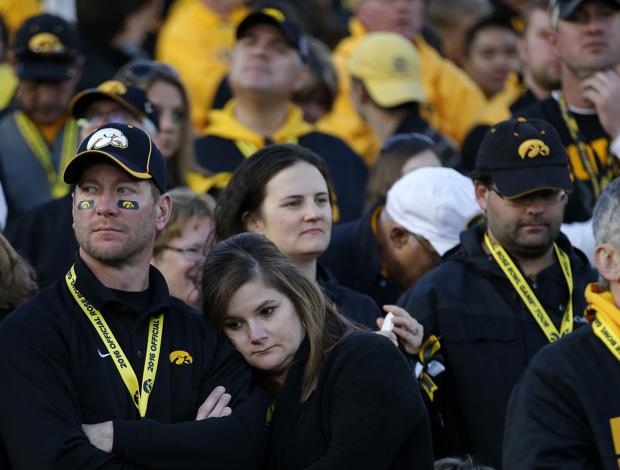 Way to make New Years Day depressing Iowa...
- Saturday night we had a fun date night at our favorite tapas place
Bulerias Tapas Bar
before school and work start again and we are back to reality of 16 hour days...
- Sunday was more football. Always more football. We bundled up the best we could and went to the last Bears game of the season. Of course, they lost.
It lightly snowed on & off during the game was damn cold but we survived.
Then I woke up Monday sick. Bastards.